"Every time I succeed to create a perfect smile for my patient…we both smile"
I believe that treating people in general, and teeth in particular, is an art.  This art combines and merges many different skills:  the gentleness, determination and agility needed to treat children; the complexity of dealing with adolescents; and the creative perspective required to find simple solutions to complex problems when dealing with adults.   And all this while striving tirelessly to achieve aesthetic and functional perfection of the teeth in the oral cavity.
My vision is to provide the patient – regardless of age – with a healthy, functioning mouth and a perfect and personally unique smile,, in a way that builds trust, strengthens  the ability to cope with anxiety, and makes the treatment fun.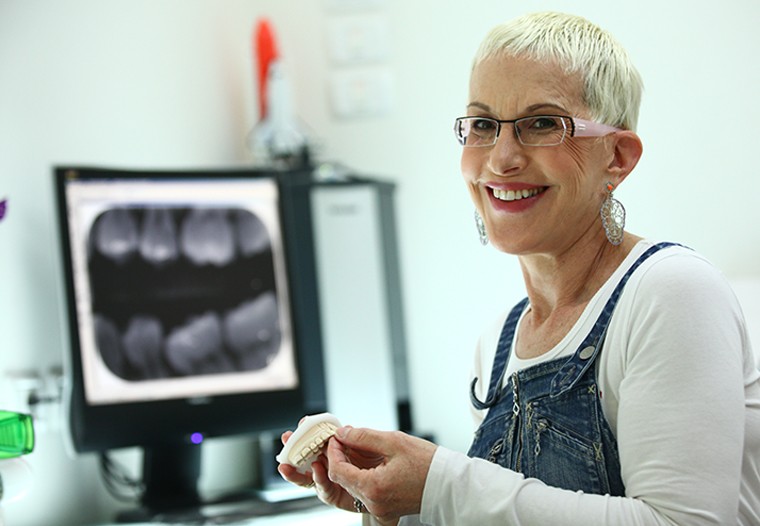 Dr. Reveetal Sheskin
I studied dentistry at the School of Dental Medicine of the Hebrew University and the Hadassah Medical Center in Jerusalem. I completed my studies with distinction for a thesis on the evaluation of children's anxiety in dental care through drawings.
I specialized in pediatric dentistry in New Jersey, USA and graduated with honors in the American licensing exams.
I returned to Israel and received a certificate of expertise in pediatric dentistry and opened a unique dental clinic for children and youth called "The Dental Spaceship". Subsequently, I continued my studies at the Faculty of Dental Medicine of the Hebrew University of Jerusalem  and the Hadassah Medical Centercompleting a special program for dental aesthetics in the Department of Oral Rehabilitation.
Today I   treat both children and adults in my multi-faceted clinic, where I enjoy enabling  and empowering my young patients to cope, as well as finding  solutions to extreme situations that are considered unsolvable without general anesthesia: for babies and children, adolescents and adults who want a healthy and beautiful smile in simple, inexpensive and immediate ways.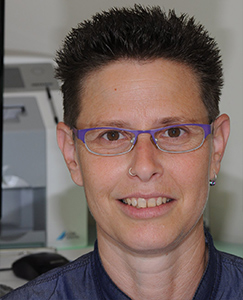 Ztipi Amber – Certified Dental Hygienist
Tzipi is a graduate of the 2-year course for dental hygiene at the Tel Aviv University. She was a staff member in a number of periodontist clinics, and accumulated extensive medical experience in the treatment of patients. The main reason we chose to work together, apart from her professional knowledge and ability, is Tzipi's sensitivity and expertise in treating patients who, due to fear and previous negative treatment experience, are afraid to undergo dental hygiene treatment. Tzipi has an exceptionallygentle approach and a rare professional ability to prevent pain and discomfort, combined with a high level of medical professionalism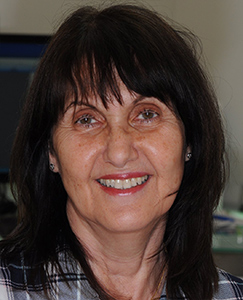 Sharon Olizky - Chief Dental Assistant
A graduate of the Faculty of Humanities at Tel Aviv University, Sharon completed her dental assistant training course in the army, and her excellence in this field led her to manage the dental clinic in one of Israel's an Air Force bases. In my clinic, the first voice you will hear on the phone is Sharon's, full of extraordianry kindness and patience. She will help you through the treatment, always with empathy and exceptional sensitivity. I chose to build an intimate boutique clinic, and Sharon allows me this interaction that contributes a lot to focusing on the patient